by Anthony Magyar and Jason Sibley
Mississippi penitentiary inmates creating unrivaled wealth behind bars. They monopolized a grueling environment and managed to maintain status quo until paroled. After release, they devise a method of challenging thrill seekers across the globe making millions. Their mind-boggling success captures focus of a mysterious nemesis who threatens the operation. Death, deceit, and family safety turns the main characters' focus from money to survival.
Dare Ya! keeps readers peeled to unravel the mystery and discover who wins the battle for millions.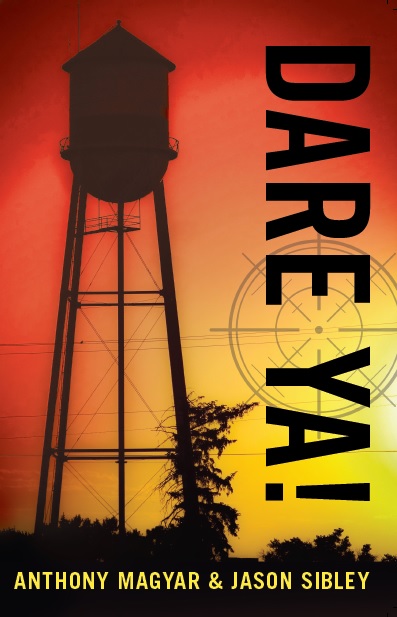 Publisher's Weekly October 14, 2016
Best buds Evan Masters, a former member of the Air Force's elite Combat Control unit, and Matthew Cassidy, a former member of the Marine Corps' Force Recon, not only survive Parchman but emerge with a plan to create Dare Ya, a website based on stunts that they and their followers concoct. An infusion of capital from the Weisenstein Institute makes them millionaires. Meanwhile, their mysterious enemy, known only as the Director and aided by his deadly associate, Constance, plots Dare Ya's downfall. Outrageous and humorous dares abound.